OUR IMPROVEMENT JOURNEY
Writing in May, as we approach the GCSE examinations, students, staff and parents can reflect on a very positive 2017. As you will be aware, the school has made significant strides forward since our disappointing OFSTED report from December 2016. There have been a wide range of developments and improvements and a number of this are highlighted below. We are particularly thankful for the support offered by the Royal Grammar School (RGS) and the University of Surrey. Our students are enjoying the unique opportunities that these partnerships present.
We will publish the report we receive from our first HMI visit that we are looking forward to this term. We are committed to improvement and are certain that we can demonstrate this rapidly in order to ensure an excellent education for all of our students.
Mr McKenzie
Review of Pupil Premium expenditure
On Friday 5th May, Kings College participated in an external review of our Pupil Premium expenditure as commissioned by Ofsted. We are pleased to share with you some findings from our review:
"there is a very clear personalised and strategic approach to improving outcomes for those in receipt of the PPG."
"The Learning walk showed students to be engaged and even enthusiastic about learning"
"The rapid progress that has been made in the school is a strong indication and reflection of the whole school focus and drive for improvement"
"Given the starting points as identified in the Ofsted Report, this is exceptional progress"
Student voice and participation
The profile of student voice and participation at Kings has been a focus this term as we want to use student voice to help shape the school at every step of our journey. We run a Student Council led by the Heads of Houses which involves two representatives from each form group in the school. They have provided feedback on changes to behaviour, assemblies and uniform expectations. We are just about to re-elect our Student Ambassadors in the Summer term who receive silver ties during a forthcoming assembly. These students are elected due to their effort and attainment over the year. As part of their role they support at events and act as tour guides for visitors to the school.
We have been very busy with Student Voice groups whose views are used to help measure our progress on key matters in our development. These have involved students giving feedback on: the success of SEN student passports to one of our governors, speaking to external visitors reviewing our progress on supporting students identified as eligible for pupil premium funding, and a further group working with one of our governors to provide feedback on the school's anti-bullying strategy. All the feedback from these Student Voice sessions has helped to show the progress we have made but more importantly has identified areas for further development.
Whole school reading
At Kings College we take a head on approach to getting students to read. We fervently believe that the best way to develop a love for reading is to get young people reading great books. All students at Kings take part in extended form time reading every Friday. Students who struggle with reading take part in paired or group reading sessions with teachers and volunteers, aimed at helping students to realise the pleasure that a good book can bring. Teachers are encouraged to discuss books that they're reading with students and extra-curriculur clubs, such as the Carnegie Shadowing Group, provide further opportunities for students to unwind and get lost in a good book.
Student progress
Module 4 data is already starting to show improvements in student progress in the core subjects of English, Maths and Science. This is particularly evident in English where data suggests progress across all year groups is rapid. This will help us to close the attainment gap. The performance of boys in English this year is really pleasing. Data suggests their progress is strong. This reflects the hard work and curriculum changes that have been put in by the English team, as well as the hard work of the students themselves.
Modular plans
At Kings all staff produce a Modular Plan to allow students to gain an understanding of what they will be studying each half term. Also included is information on how the students will be assessed and the type of homework they will be expected to complete. By preparing the students and allowing them to understand what they will be assessed on we are aiming to improve progress.
These Modular Plans are available for parents to view on the school website so that they can track and support their child and have an understanding of what they will be studying each half term.
Below is an example of what you can expect to see when you visit the website or look in your child's book.
They can be accessed via the Academic tab on our homepage. Simply click on the tab and open up the relevant subject, year and class teacher link to view the content.
RGS Master classes
Members of the RGS Science department have offered master classes for students in the run up to their examinations. With some sessions running in Easter break and sessions after school, students have had lots of opportunities to have tricky concepts explained by different teachers. Sessions run by RGS staff have complemented those running with Kings staff to give students as much opportunity to revise and review learning prior to the examinations. Students have responded positively to sessions with one stating, 'the sessions were useful, especially when Mr Shimmel came in during the Easter holidays…. I learned a lot,' and another saying, 'really enjoyed these sessions, they made topics I was unsure of clearer'. The Master classes will continue running until the last Science examination, offering opportunities for further preparation for all the Science exams.
Surrey University - raising aspirations and widening participation

Since January we've been working on raising aspirations and increasing the opportunities to explore future options. To date there have been 235 student interactions with the following activities:
• 2 University Weeks for Year 8 students
• Theatre Performance
• GCSE Drama Improvisation workshop
• Science and Maths Tutoring
• Extra-curricular programme for Y10
• After school Coding Club
• SATRO mentoring
• Information Drop Ins
• Psychology Talk on the Brain
• Engineering Island
• Reading with University volunteers
• Year 8 Week (24th-28th April) - 12 Year 8s spent the week being real-life university students. They got the opportunity to try a variety of subjects from politics to nutrition, take part in sports and societies like British Sign Language and Yoga and learn lots more about higher education. The week ended with a graduation ceremony celebrating their week of achievements.

• Kings Talks: Psychology (9th May) - We had our first Kings Talks session with a Psychology lecturer for an hour after school. Students learnt all about the brain, the functions of each area and what can go wrong in the brain. They also had the opportunity to create their very own brains to see what the weight and density was like. Look out for other Kings Talks events in the future.
• Engineering Island (10th May) - 18 Year 8s spent a day stranded on a desert island and had to use problem solving and team work skills. Students spent the day learning about engineering as a subject to study and a career. They became Civil Engineers and were tasked with building a shelter for warmth, a bridge to transport water, and a raft to use for fishing in order to survive.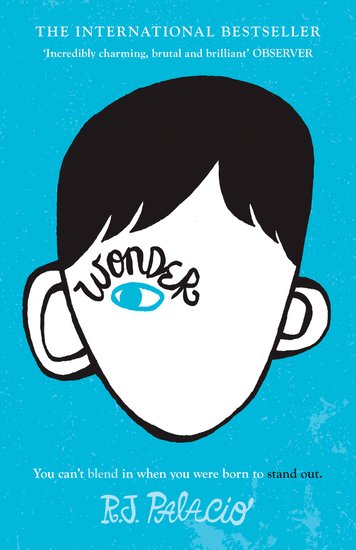 Improving behaviour at Kings College
Since January we have had a drive to improve lunchtime facilities at Kings College following feedback from our students. We now have the LRC open for Year 11s who wish to use the computers to complete work and for students who want to sit in a quiet space. In addition, we are delighted to have started a book club, run by Miss De Salas. Students are currently reading the novel "Wonder" by R. J. Palacio.The astroturf pitch is also open every brunch and lunch for students who like to play football. Our students have reported that this has been really positive and are enjoying the space they have.
We have launched our new Behaviour for Learning 7 strategy. All students are expected to follow the seven basic classroom rules which help each other to learn. This will be the centre of our new behaviour system at school and allows students to be clear on the basic expectations. This has already been really positive and further developments will follow.
You will have received a communication regarding our new anti-bullying policy which was developed in conjunction with our new parent forum and our students. This provides transparency to both students and parents on how we manage bullying at Kings.
Students from Kings to take on the 'Bright Ideas Challenge'.
Following the postponement of the Year 7 and 8 Parents' Evening due to adverse weather, the new dates have now been set.