Kings College Uniform List
Uniform helps provide a sense of community and belonging. We insist that all students take pride in their appearance and come to school in the correct uniform at all times. All belongings must be clearly marked with the student's name to aid identification when found.
Please scan the QR code below or the click on the link to access our Parent Shop where uniform can be ordered. Your order will then be delivered to your child.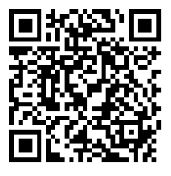 If you prefer to pick it up yourself or have any questions, please email orders@kingscollegeguildford.com